Regulatory Information management
Find Out Why Ennov RIM was Chosen by 3 of the Top 25 Global Pharmaceutical Companies
Ennov may use your contact information to provide updates and special offers about Ennov products and services.

Boehringer Ingelheim has chosen Ennov for their global RIM needs across both human and veterinary sectors.
The Ennov platform was the #1 choice for user experience and coverage of business architecture… and rated highly in areas such as company vision and roadmap.

A US based Top 25 Global pharmaceutical company also chose Ennov RIM for the management of their global Regulatory information.
Ennov RIM will replace the different systems in place in different regions to track Regulatory information, to provide a complete Regulatory Information Management (RIM) solution.
By implementing a global RIM system, the company will benefit from a single authoritative source for all Regulatory data, especially for the management and tracking of product details, registration information and regulatory activities.
Ennov RIM Recognized in Multiple Research Reports
Recognized By Gens & Associates
Ennov RIM is also mentioned in Gens & Associates "2018 World Class Regulatory Information Management Whitepaper;
Connections to Supply Release, Product Change and QMS".
Ennov's end to end RIM solution is considered by Gens & Associates report as one of the few RIM End to End solutions available on the market, dubbed the "Game Changer" for RIM for the years to come.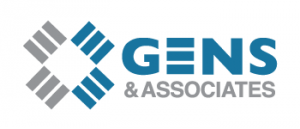 Ennov RIM is mentioned in Gartner's 2019 Market Guide for Life Science Regulatory Information Management Solutions, aimed at informing Life Science CIOs in their next-generation RIM tools decisions. Ennov was identified as one of the new-generation vendors capable of providing a holistic end-to-end RIM solution.
Ennov RIM Your Single Authoritative Source of Regulatory Information
Comprehensive "End-to-End" RIM solution
All of your regulatory information regarding products, registrations, submissions, correspondence and commitments is in one centralized place accessible from anywhere. 
With Ennov RIM, life sciences companies can streamline regulatory processes, improve data quality, quickly answer business-critical questions and effectively respond to health authority requests.
Whether you plan the launch of a new product or handle variations to existing registrations, Ennov RIM provides Regulatory personnel with the key information and functionality to effectively manage your product portfolios worldwide.
Increase Operational Efficiency
Ennov RIM is a process-driven solution that clearly identifies what needs to be done, when and by whom. You achieve total visibility into assignments, deadlines and activities within your Regulatory operation. Ennov RIM efficiently manages your entire product portfolio – your registrations always stay up-to-date.
Most flexible RIM solution
Ennov RIM's core data model is available for all Life Science product types: pharmaceutical products, biosimilars, medical devices, veterinary products, drug-device combinations, nutritional supplements, etc.
What's more, Ennov's unified platform approach means that users of different business units access the same user interface and the dame data repository.   
Ennov may use your contact information to provide updates and special offers about Ennov products and services.

Pharmaceutical product submissions and registrations will have to comply with IDMP by the end of 2021 in the EU. Ennov IDMP and our IDMP services simplify the process of maintaining your IDMP data while transitioning to the new standard.
Ennov RIM is IDMP ready. We support the EMA SPOR referentials lists (controlled vocabularies) and incorporate every aspect of the standard as soon as it is published.
IDMP Compliance represents a huge challenge for companies. We offer an IDMP Readiness Assessment service as a crucial first step in preparing for IDMP submissions.