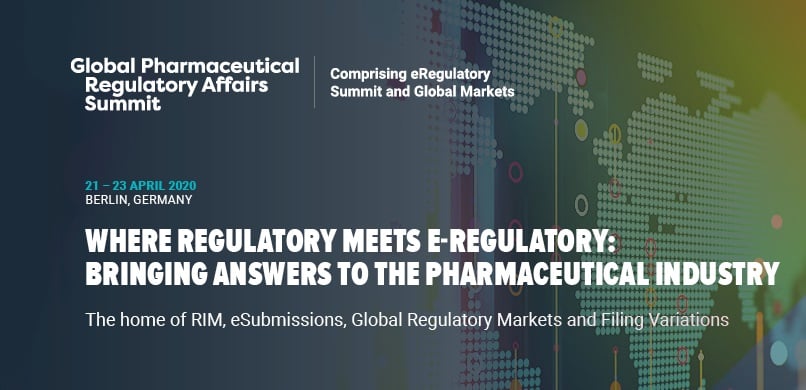 Ennov is pleased to announce that we will be exhibiting at the 2020 Global Pharmaceutical Regulatory Affairs Summit (GPRAS) being held at the Berlin Hotel Palace on April 21-23, 2020. We will present the latest version of our game-changing RIM, recognized by GENS and Gartner.

GPRAS gathers the pharmaceutical regulatory affairs community, spanning industry, regulators, service providers and solution providers to bring answers to the pharmaceutical industry's regulatory challenges. RIM, IDMP, eSubmissions, global regulatory markets, and filing variations will be among the topics discussed during the summit.

Ennov is happy to sponsor the event. Be sure to stop by booth #02 to learn more about Ennov's unified Regulatory software suite that covers Regulatory Document Management, Submission Publishing and Regulatory Information Management and is IDMP-ready.