September, 24-27, – Grande Lakes Orlando – SCDM 2017 Annual Conference, Orlando, Florida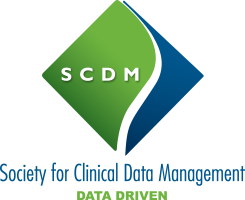 Ennov, a leading provider of regulated content management solutions for the Life Sciences industry, will exhibit its Clinical Software Suite at the Society for Clinical Data Management 2017 Annual Conference. The SCDM conference will be held at the Grande Lakes-Orlando in Orlando, Florida, set to begin September 24th. Attending from Ennov will be Mathieu Fourtillan, Director of Ennov Clinical, and Phillip Strickland, Clinical Solutions Consultant. Ennov will be exhibiting at Booth 302.
Ennov EDC includes additional modules for Randomization, Medical Coding, EDC Mobile – an online/offline app available for the iPad. – as well as Import and Export tools and a Study Designer module. Ennov EDC can support clinical studies of any size, including very large and complex global trials. Data management teams can easily design, deploy and manage multi-center clinical study data with one comprehensive solution with no programming or advanced IT skills required.
Ennov Clinical is made up of several applications including:
• Electronic Data Capture (EDC)
• Clinical Trial Management System (CTMS)
• Electronic Patient Reported Outcomes (ePRO)
• Electronic Trial Master File (eTMF)
The Society for Clinical Data Management (SCDM) is an international non-profit organization of over 2,200 members created to advance the discipline of Clinical Data Management. The SCDM offers educational programs both in-person and online as well as producing some key publications. Last year's SCDM Annual Conference drew around 1,000 attendees from over 300 life science companies.
About Ennov:
With over 15 years experience and 500 clients worldwide, Ennov has the industry's most integrated, cost-effective and user-friendly Life Sciences platform. Our 4 connected solutions, Quality, Regulatory, Clinical and Pharmacovigilance, integrate with your workflow to help reach compliance and productivity goals faster, with no IT skills required. Headquartered in Paris, France, Ennov also has offices in Bordeaux and Poitiers, France, Cambridge, UK, as well as Greensboro, North Carolina in the US. Visit our website, www.ennov.com, to learn more about our comprehensive Life Sciences platforms.